Establish Your Business Online
Solid foundations for an effective web presence.
Looking to establish a presence for your business online?
Having trouble finding experts you can trust AND afford?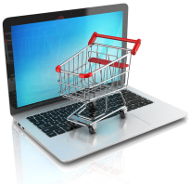 Have Star Social Media's team deliver an optimized website and establish your business online for a fraction of what it would cost you anywhere else. Star Social Media's web services give you the foundations you need to begin generating traffic online.
Our affordable web services include:
* A website with professionally optimized content
* Google Analytics & phone call tracking
* Optimized submissions to major directories
* Hosting services
Expert practices that instill trust.
Our web services are designed by a team of skilled Internet marketing experts who pride themselves on implementing practices that:
* Are trusted by major search engines
* Demonstrate professionalism to prospects
* Engage web traffic